Best in the West
At Hydron-Aire Ltd, we have been providing custom high-efficiency solutions to unique heating and cooling challenges since our establishment in 1969. Our company's mission is to offer top-notch heating and cooling solutions tailored to meet the specific needs of both commercial and residential clients.
Operating in North Western Ontario, Manitoba, Saskatchewan, Alberta, and British Columbia, Hydron-Aire has established itself as a trusted name in the HVAC industry. Our expertise primarily caters to commercial and industrial sectors, where we excel in delivering innovative solutions for diverse heating and cooling requirements.
In pursuit of sustainability and energy efficiency, Hydron-Aire offers an exceptional flagship product, the EVi air to water heat pump. This cutting-edge technology surpasses the efficiency of other heat pumps, ensuring optimal performance for our clients.
Our commitment to environmental consciousness extends to providing energy and environmentally conscious options such as geothermal and heat pumps. Notable projects include the implementation of Multistack at the Ikea in Winnipeg, showcasing large-scale retail heating and cooling solutions. Additionally, we have proudly utilized WaterFurnace geothermal heat pumps for a high-efficiency, low footprint HVAC system in a new condo townhouse development in Richmond, BC.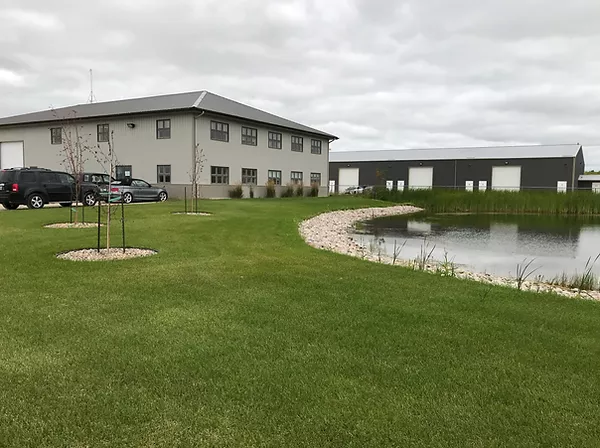 At Hydron-Aire, we take great pride in distributing a comprehensive range of high-efficiency heating and cooling system products while working alongside reputable Canadian-owned installers. Our customer-centric approach and dedication to exceptional service have earned us accolades, with 15 industry awards recognizing our contributions to the industry.
We foster strong partnerships with local installers across Canada, enabling us to extend our services and expertise to various regions. When you choose Hydron-Aire, you can be confident in the quality and professionalism of our work, as attested by the positive feedback we receive from our valued customers. We are dedicated to delivering unparalleled solutions, exemplifying excellence in the heating and cooling industry. With a strong foundation in innovation, sustainability, and customer satisfaction, we look forward to a future of continued growth and success.
To talk to someone about Hydron-Aire Ltd., and the products and services we can offer in your area, please call us at 204-255-3360 for inquiries in Manitoba, Saskatchewan and NW Ontario or 604-454-4712 for inquiries in BC or Alberta.
We look forward from hearing from you!